From Loneliness to Feeling Connected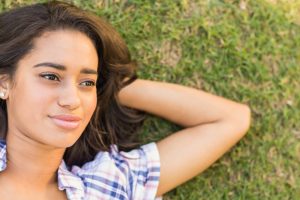 Date: Thursday, 3rd October 2019
Time: 12:00 – 13:30 (1.5 hours)
Speaker: Selina Man Karlsson, Astuti Martosurdirdjo
Venue: MBSZ, Room 1, 3rd floor, Stampfenbachstrasse 6, 8001 Zurich
Investment: CHF 47 per person
"Loneliness expresses the pain of being alone and solitude expresses the glory of being alone" – Paul Tillich
There is nothing wrong with being alone (solitude) and enjoying one's own companionship.
It is that precious time in this hectic and noisy world when you can take time to breathe, enjoy what you encounter and converse with yourself. Solitude gives you an opportunity to evaluate what matters to you and more importantly to take a moment to see things from a different perspective, which can lead to feeling compassion towards others.
Solitude, however, is not the same as loneliness. Loneliness is the feeling of isolation. This feeling rises up regardless where and what you are doing. Loneliness isn't just about having an absence of friends. It is a sense of disconnection that exists in the deepest part of your heart, most likely due to judgments one has towards yourself and life. Find out more…
Unleash your Creativity
Date: Thursday, 14th November 2019
Time: 12:00 – 13:30 (1.5 hours)
Speaker: Selina Man Karlsson, Astuti Martosurdirdjo
Venue: MBSZ, Room 1, 3rd floor, Stampfenbachstrasse 6, 8001 Zurich
Investment: CHF 47 per person
"You can't use up creativity. The more you use, the more you have" – Maya Angelou
We are all born with creative potential. Upon unleashing it, innovation happens. This is why we have the invention of tools, technology, and more. This is why and how humanity invents things.
Creativity is the use of imagination or original ideas to create something. Many people think they have little or no creativity but that's simply not true, everyone has the capacity to be creative. Sometimes growing up, people forget that they are creative so you just need to be reminded that this is a part of who you are. We also often think creativity is reserved for certain industries or careers, like artists, film, music however it is needed in all walks of life. Find out more…