From Loneliness to Feeling Connected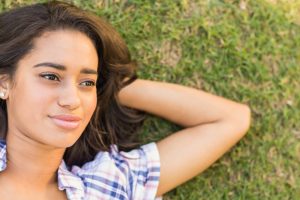 Date: Thursday, 3rd October 2019
Time: 12:00 – 13:30 (1.5 hours)
Speaker: Selina Man Karlsson, Astuti Martosurdirdjo
Venue: MBSZ, Room 1, 3rd floor, Stampfenbachstrasse 6, 8001 Zurich
Investment: CHF 47 per person
"Loneliness expresses the pain of being alone and solitude expresses the glory of being alone" – Paul Tillich
There is nothing wrong with being alone (solitude) and enjoying one's own companionship.
It is that precious time in this hectic and noisy world when you can take time to breathe, enjoy what you encounter and converse with yourself. Solitude gives you an opportunity to evaluate what matters to you and more importantly to take a moment to see things from a different perspective, which can lead to feeling compassion towards others.
Solitude, however, is not the same as loneliness.
Loneliness is the feeling of isolation. This feeling rises up regardless where and what you are doing. Loneliness isn't just about having an absence of friends. It is a sense of disconnection that exists in the deepest part of your heart, most likely due to judgments one has towards yourself and life.
Mother Teresa says that loneliness and the feeling of being unwanted is the most terrible of poverty. Indeed, it is one of the most feared emotions that humans can experience.
Can loneliness be eliminated entirely? No. It has a purpose, just like any other emotion, like pain, anger, etc. When it arises, it comes with a message that is often useful for you.
What you can do is to fill yourself with healthy beliefs that loneliness does not come too often and stay too long.
Come and discover with hypnotherapy what may be contributing to you feeling loneliness too often and too long. With this understanding, you can change your beliefs to more positive and uplifting ones, which leads you to a heart that feels full and connected.
Past participants to these workshops often say they are very positive, supportive, encouraging and often enlightening.
Note: There will be a group hypnotherapy session. Hypnosis is safe and you are always conscious. Contrary to some belief, you will not give up any control. People suffering from epilepsy and psychotic illnesses are advised not to join. Please note that lunch is not included and payment is done through an external partner (Eventbrite)
About the Speakers
Astuti Martosudirdjo trained as a Clinical Hypnotherapist with Marisa Peer (the creator of Rapid Transformational Therapy/RTT) and a Life Coach. She works with Change Makers and Risk Takers (like YOU!) all around the world to enjoy a healthier and more fulfilling relationship with THEMSELVES, so they can make bigger difference and create more impacts for more people. She helps her Clients to align both their conscious and subconscious minds to work together in achieving their desired goals and desires.
Having lived in the UK, Indonesia, Thailand, US, Netherlands, and now in Switzerland, Astuti enjoys her ability to deeply connect with people of different cultural and professional backgrounds. She speaks English and Bahasa Indonesia fluently.
Selina Man Karlsson is a Rapid Transformational Therapist. She helps entrepreneurs overcome procrastination especially when it's stopping them from growing their business.
Selina is a British born Chinese and has lived in Zurich since 2002. She is committed to personal development and growth and constantly challenges herself and others around her. She worked for a large financial institution for 13 years, within IT Client Advisory and Business Management.
Selina is also a speaker on the topics "The Power of Networking" and "Step out of your comfort zone". She has been a member of Toastmasters for more than 14 years.